But, where's the library?
Libraries are wonderful. I could lose myself for hours just exploring the shelves. Whether it's fiction or nonfiction, mystery or history, I am happy just browsing. Browsing in the library is the best way to find the hidden gems, the books that change your perspective or your life, bringing you hours of enjoyment. But you don't have to browse or even read a book to enjoy the library. Libraries also come equipped with dvds you can borrow, internet connection, and friendly people that might share your interests.
Having worked in libraries before, my sister and I knew a librarian's work is never done. So we volunteered at our local library and was put to work straightening up the shelves in a particular section. The Cooking section to be exact. Straightening up shelves in a library usually involves vague knowledge of the Dewey Decimal System. However even a strong knowledge of the alphabet will suffice. The only real problem we faced was wanting to check out multiple books. It may seem like it would be boring but for book lovers such as we are, it was a peaceful place in a busy world.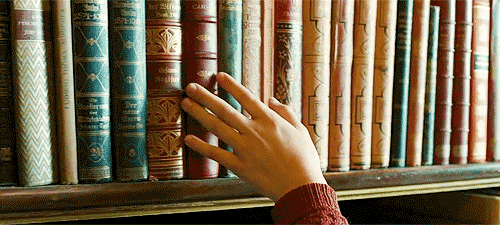 Are you a book lover?
Want to help out without becoming a librarian?
Then volunteer...